The Future of The Spires
BYM Capital, the owners of the Spires Shopping Centre, are consulting on proposals to redevelop the centre and provide a significantly improved retail offer, new homes (including affordable housing) and a new pedestrian-only street with food & beverage and retail options.
We believe that there is an opportunity to adapt the Spires to changing shopping habits while benefiting our neighbours in High Barnet. We want to improve the town centre for the benefit of local businesses and people who live and shop there while playing an important part in meeting Barnet's housing needs.
The Spires Shopping Centre: May 2023 Update
We held two public exhibitions in April and you can find our exhibition boards here. You can also share your feedback on the proposals online, here.
We are currently collating and reviewing the feedback and input we received during the public consultation, and we will be providing an update in due course on the next steps to bringing forward our vision for the future of The Spires.
Alternatively, if you would like to write to us later, you can get in touch via:
Email: info@spiresbarnet.co.uk
Post: Just write 'Freepost REDWOOD on an envelope and it will come direct to our office, no need for a stamp
Thank you for taking the time to view our proposals for The Spires Shopping Centre.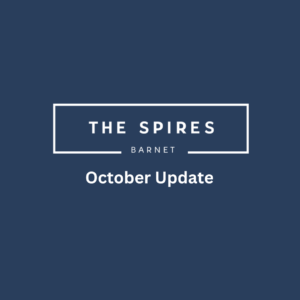 The Spires Shopping Centre: October 2023 Update
Thank you to everyone who took the time to complete our survey last Spring. Our first stage of consultation was very well attended, and we were pleased to have the opportunity to listen to comments from the local community.
We have spent the last few months reviewing the comments and are now incorporating these into our revised proposal. We appreciate everyone's patience during this period of time, and we hope to be in a position to share the revised plans later this year.
We are committed to working with the local people to help shape our plans and to create a vibrant Centre for everyone which provides a new public realm, a mix of shops and restaurants, and new homes for the community.
If you haven't already, you can sign up to our mailing list for regular updates on the next stage of consultation and the proposals as they emerge.
Email: info@spiresbarnet.co.uk
Post: Just write 'Freepost REDWOOD on an envelope and it will come direct to our office, no need for a stamp